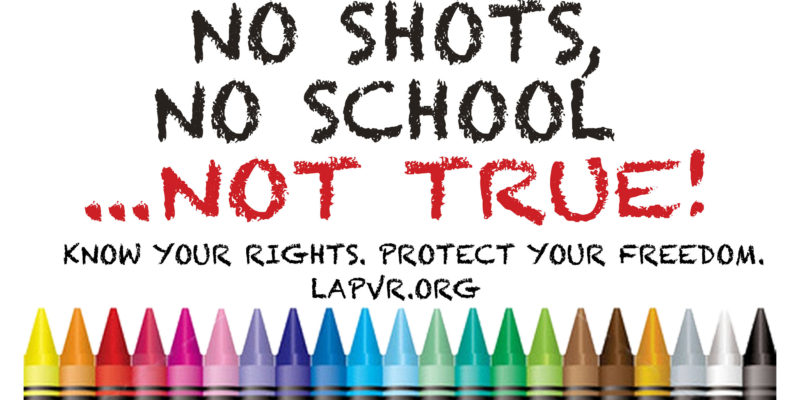 No Shots, No School…Not TRUE!
Summer is heating up,
but school is right around the corner!  I know, where does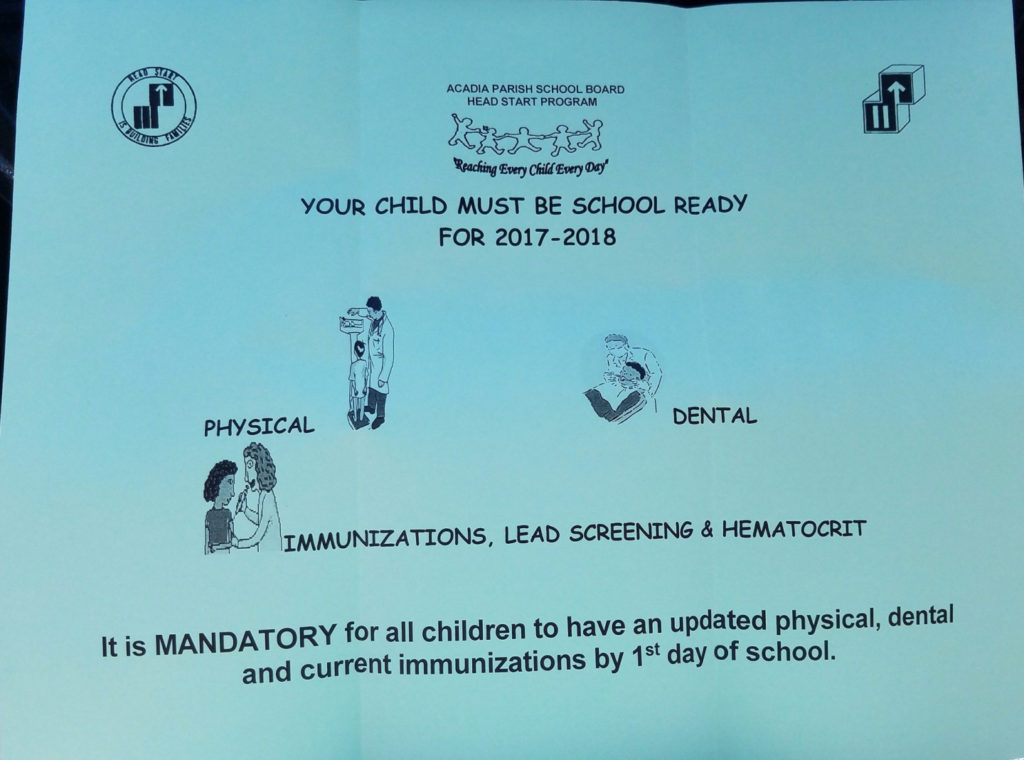 the time go?  You may already be shopping for uniforms, school supplies, and making sure your child is up-to-date
on immunizations because it is the law, RIGHT? Reminder letters from local schools, like this one, are being sent to students stating immunizations are mandatory for school.
WRONG.
LOUISIANA HAS THE BEST VACCINE EXEMPTION LAWS IN THE U.S. THAT SUPPORTS PARENTAL RIGHTS.
Simply print our statement of immunization exemption or write your own letter according to RS 17:170:
E. No person seeking to enter any school or facility enumerated in Subsection A of this Section shall be required to comply with the provisions of this Section if the student or his parent or guardian submits either a written statement from a physician stating that the procedure is contraindicated for medical reasons, or a written dissent from the student or his parent or guardian is presented.
Want to learn more? Visit our exemptions page for a thorough explanation of Louisiana's exemption law.
Want to make a difference? Join us in fighting to preserve these rights by becoming a member.