Religious Exemptions to Employer Vaccine Mandates
Title VII of the Civil Rights Act of 1964
Before we get to religious exemptions in the workplace, here is some background information you need to know. Title VII of the Civil Rights Act of 1964 covers discrimination in the workplace. It prohibits employers from discriminating against employees on the basis of race, color, religion, sex, and national origin and must provide reasonable accommodations for employees with sincerely held religious beliefs. Even in the middle of a pandemic, the protections under Title VII still apply.
*This page applies to 

employer

 vaccine mandates. For exemptions to vaccine requirements for schools, colleges, universities, and daycares, please visit our Exemptions page. A written dissent (a statement that says you are submitting an exemption, no reason needs to be given) is all that is required.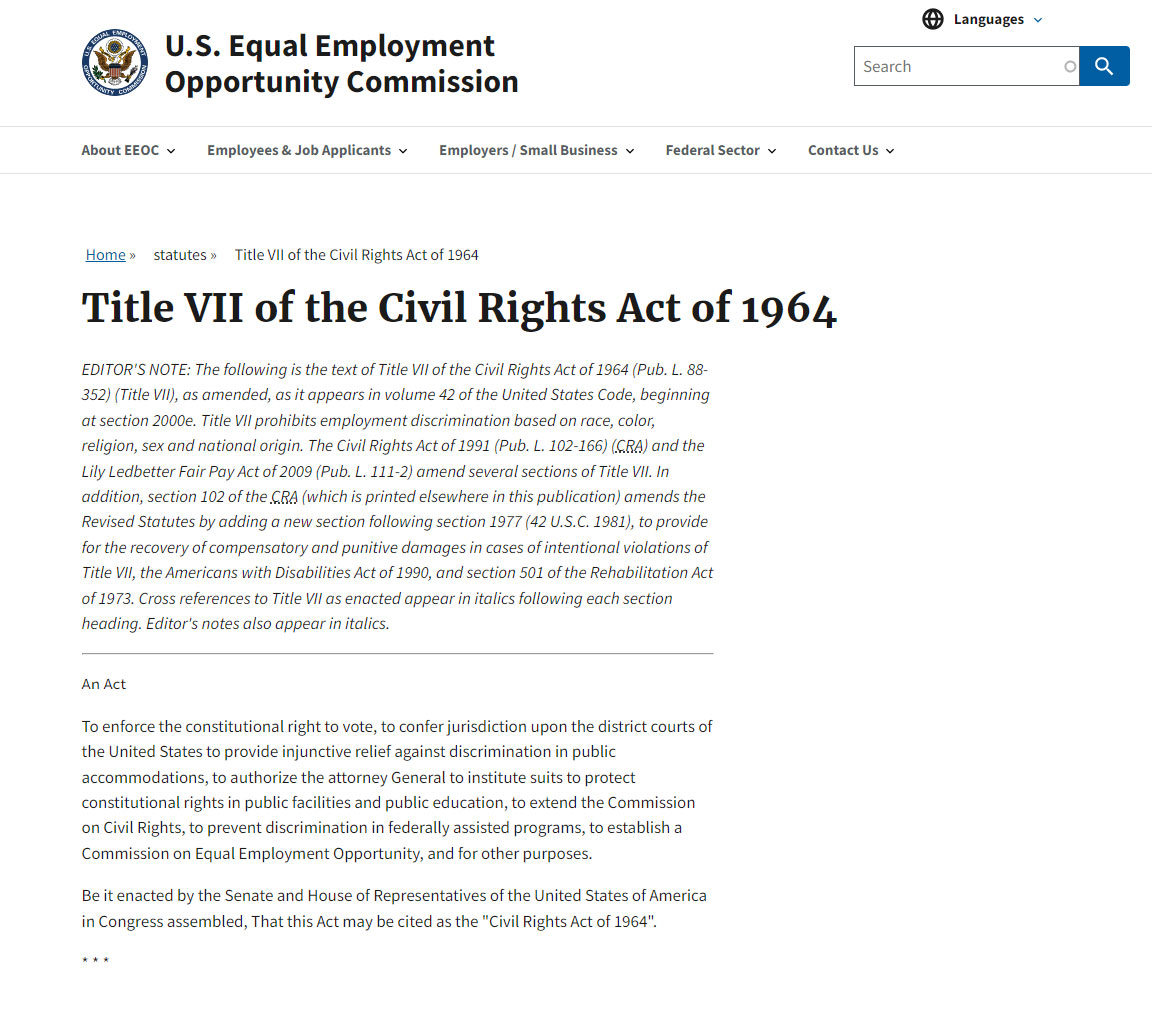 Title VII defines an employer as having 15 or more employees and states:
"It shall be an unlawful employment practice for an employer –
(1) to fail or refuse to hire or to discharge any individual, or otherwise to discriminate against any individual with respect to his compensation, terms, conditions, or privileges of employment, because of such individual's race, color, religion, sex, or national origin; or
(2) to limit, segregate, or classify his employees or applicants for employment in any way which would deprive or tend to deprive any individual of employment opportunities or otherwise adversely affect his status as an employee, because of such individual's race, color, religion, sex, or national origin."
Court case: Mission Hospital Agrees to Pay $89,000 To Settle EEOC Religious Discrimination Lawsuit
Thanks to Title VII, employees wanting to refuse any of the COVID-19 vaccines have the law on their side. Here we've compiled several resources for you to draft your own religious exemption.
Note: You do not need to be a part of organized religion, nor do you need to be in agreement with all the leaders of your religion for you to be able to submit a Religious Exemption. According to the law, "religion/religious beliefs" refers to your own, personal, individual, God-given conscience and SINCERE (you're not making them up) beliefs.
How to Write Your Religious Exemption – Liberty Counsel
Liberty Counsel is a Christian organization that advocates, advances, and defends religious freedom.
Harry Mihet, Legal Counsel's Vice President of Legal Affairs and Chief Litigation Counsel, drafted an 8 part series to educate people on how to draft and submit a religious exemption and what to do if it is denied. They also made a video on the matter. Links to all resources are below.
They have been at the forefront of this issue, filing suits on behalf of people all over the country and winning. But they are overwhelmed.
If you are an attorney and want to partner with Liberty Counsel as an affiliate please go here to fill out their form.