COVID-19 Information & Resources
Critical Information
Must-Watch Videos
Evidence - Emerging Reports
Variants
Geert Vanden Bossche is a virologist and a prominent vaccine developer who spoke in front of the World Health Organization months ago trying to sound the alarm but they didn't listen and his predictions are coming true. Since then he has been writing articles and giving interviews trying to warn everyone of the danger of mass vaccination causing more virulent variants.
Geert has held senior positions and has worked for various vaccine companies (GSK Biologicals, Novartis Vaccines, Solvay Biologicals); the Bill & Melinda Gates Foundation's Global Health Discovery team as Senior Program Officer; the Global Alliance for Vaccines and Immunization (GAVI) as Senior Ebola Program Manager; and the German Center for Infection Research as Head of the Vaccine Development Office.
Noteworthy Posts by Geert Vanden Bossche
Mass Vaccination is Causing Variants
Last Word of Caution
Noteworthy Webinars/Interviews with Geert Vanden Bossche
Interview on The Highwire News Show
Emerging Infectious Variants Explained (Excerpt from Webinar)
Webinar with Dr. Peter McCullough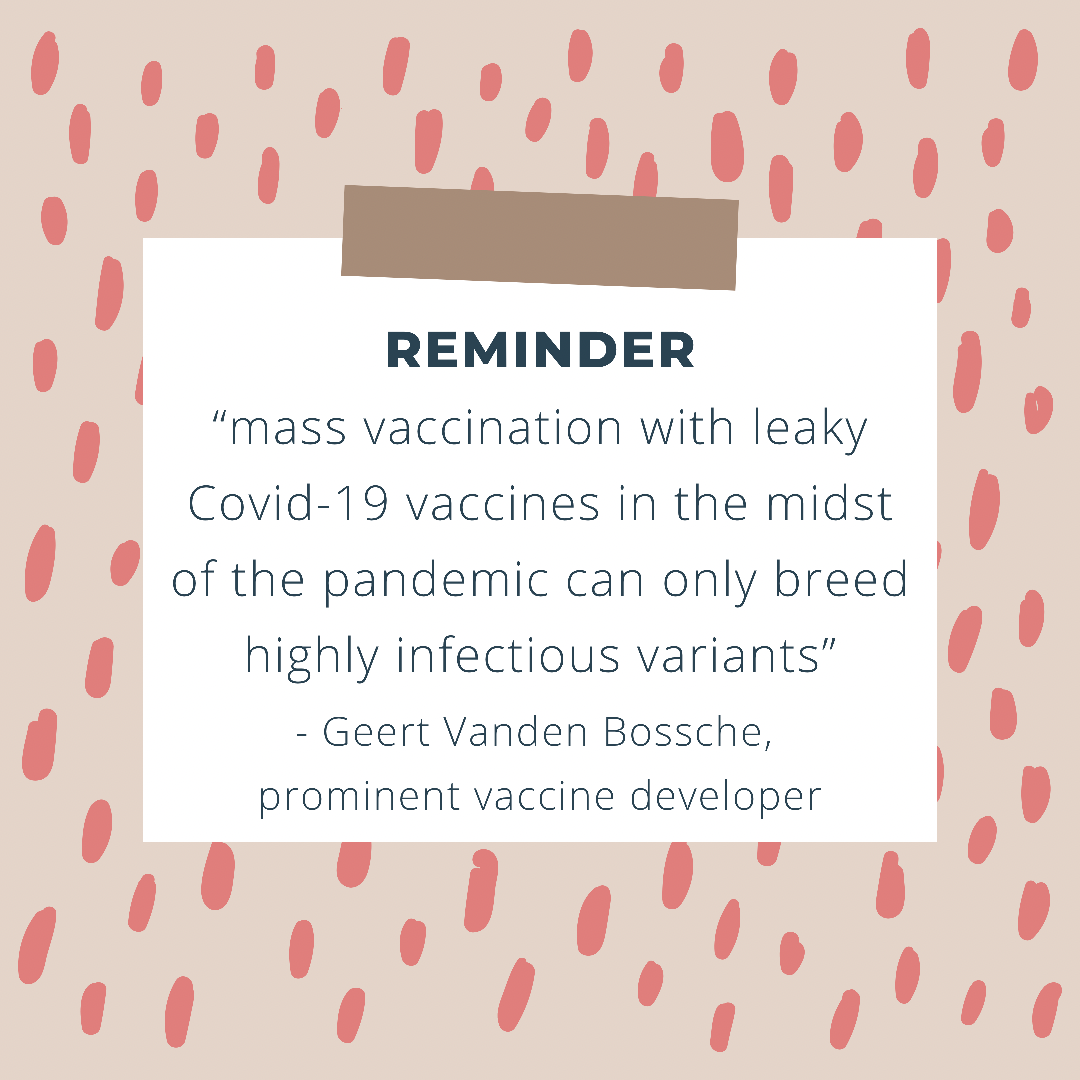 Resources
COVID-19 Vaccines
Memo on COVID-19 Vaccine Mandates by Liberty Counsel, a national nonprofit litigation, education, and public policy organization advancing religious freedom, the sanctity of human life, and family.
Religious Exemption to COVID-19 vaccines and mask-wearing for students, sample provided by First Liberty Institute
Philosophical Exemption to COVID-19 vaccines and mask-wearing for students, sample provided by First Liberty Institute
Covid-19 vaccinations and all-cause mortality -a long-term differential analysis among municipalities
https://www.researchgate.net/publication/361818561_Covid-19_vaccinations_and_all-cause_mortality_-a_long-term_differential_analysis_among_municipalities
Doctors Push Hard for Child Vaccination Despite Their Own Research Showing it is Unnecessary
https://brownstone.org/articles/doctors-push-hard-for-child-vaccination-despite-their-own-research-showing-it-is-unnecessary/
No Safety Data to Back CDC's Recommendation on Co-administering COVID-19 Injections and Other Vaccines in Children
https://www.theepochtimes.com/mkt_app/no-safety-data-to-back-cdcs-recommendation-on-co-administering-covid-19-injections-and-other-vaccines-in-children_4560494.html
Letter to the U.K. Gov from 76 Doctors
https://brownstone.org/articles/letter-to-the-u-k-gov-from-76-doctors/
Physicians for Informed Consent Education: COVID-19 Vaccines
https://physiciansforinformedconsent.org/covid-19-vaccines/
Children's Health Defense: The Covid Vaccine and Children, A Second Opinion
https://childrenshealthdefense.org/wp-content/uploads/CovidVaccinesInChildren_2ndOpinion_4.4b.pdf
https://childrenshealthdefense.org/wp-content/uploads/CovidVaccinesInChildren_2ndOpinion_4.4b_BW.pdf
How effective are covid vaccines, really?
https://swprs.org/how-effective-are-covid-vaccines-really/
This review:
Methods Matter: An Analysis of NEJM's Singapore Study Claiming Benefits of Vaccines in Kids 5-11
"Take two extremes: For an elderly, obese man with no previous infection, this has been a Godsend. For a 5-year-old child that had the real virus 2 months ago, this does nothing. Yet it seems our so-called experts are content to make blanket recommendations for our entire population."
https://vinayprasadmdmph.substack.com/p/methods-matter-an-analysis-of-nejms
of this study:
Effectiveness of BNT162b2 Vaccine against Omicron in Children 5 to 11 Years of Age
https://www.nejm.org/doi/full/10.1056/NEJMoa2203209
Systems serology detects functionally distinct coronavirus antibody features in children and elderly
"Overall, our in-depth serological profiling of healthy children, elderly and COVID-19 patients brings us closer to understanding why the elderly are more susceptible to COVID-19 and provides insights into Ab Fc signatures associated with convalescence of mild/moderate symptomatic individuals."
https://www.nature.com/articles/s41467-021-22236-7
First finding from Pfizer trials
https://www.hartgroup.org/first-finding-from-pfizer-trials/
Rapid decline in vaccine-boosted neutralizing antibodies against SARS-CoV-2 Omicron variant
https://www.sciencedirect.com/science/article/pii/S2666379122002154
Pfizer court-ordered release of all trial data:
Public Health and Medical Professionals for Transparency
https://phmpt.org
Science-based support for people suffering from long-term Covid-19 vaccine effects
https://react19.org
OpenVAERS
https://www.openvaers.com/covid-data/child-summaries
Electronic Support for Public Health–Vaccine Adverse Event Reporting System (ESP:VAERS)
"Adverse events from drugs and vaccines are common, but underreported. Although 25% of ambulatory patients experience an adverse drug event, less than 0.3% of all adverse drug events and 1-13% of serious events are reported to the Food and Drug Administration (FDA).
Likewise, fewer than 1% of vaccine adverse events are reported. Low reporting rates preclude or slow the identification of "problem" drugs and vaccines that endanger public health."
https://digital.ahrq.gov/sites/default/files/docs/publication/r18hs017045-lazarus-final-report-2011.pdf
Letter of Authorization, Pfizer
https://www.fda.gov/media/150386/download
Labeling Requirements – Misbranding
https://www.fda.gov/medical-devices/general-device-labeling-requirements/labeling-requirements-misbranding#false
21 US Code
https://www.govinfo.gov/content/pkg/USCODE-2010-title21/html/USCODE-2010-title21-chap9-subchapV-partA-sec352.htm
Fact Sheet for Providers and Patients
https://www.comirnaty.com
Emergency Use Authorization of Medical Products and Related Authorities
https://www.fda.gov/regulatory-information/search-fda-guidance-documents/emergency-use-authorization-medical-products-and-related-authorities
FDA Briefing Document
EUA amendment request for use of the Moderna COVID-19 Vaccine in children 6 months through 17 years of age
https://www.fda.gov/media/159189/download
FDA Briefing Document
EUA amendment request for Pfizer-BioNTech COVID-19 Vaccine for use in children 6 months through 4 years of age
https://www.fda.gov/media/159195/download
COVID-19 Vaccine-Related Codes
"These vaccines are listed separately because they represent NDCs that will not be manufactured or made available in the near term even if authorized."
https://www.cdc.gov/vaccines/programs/iis/COVID-19-related-codes.html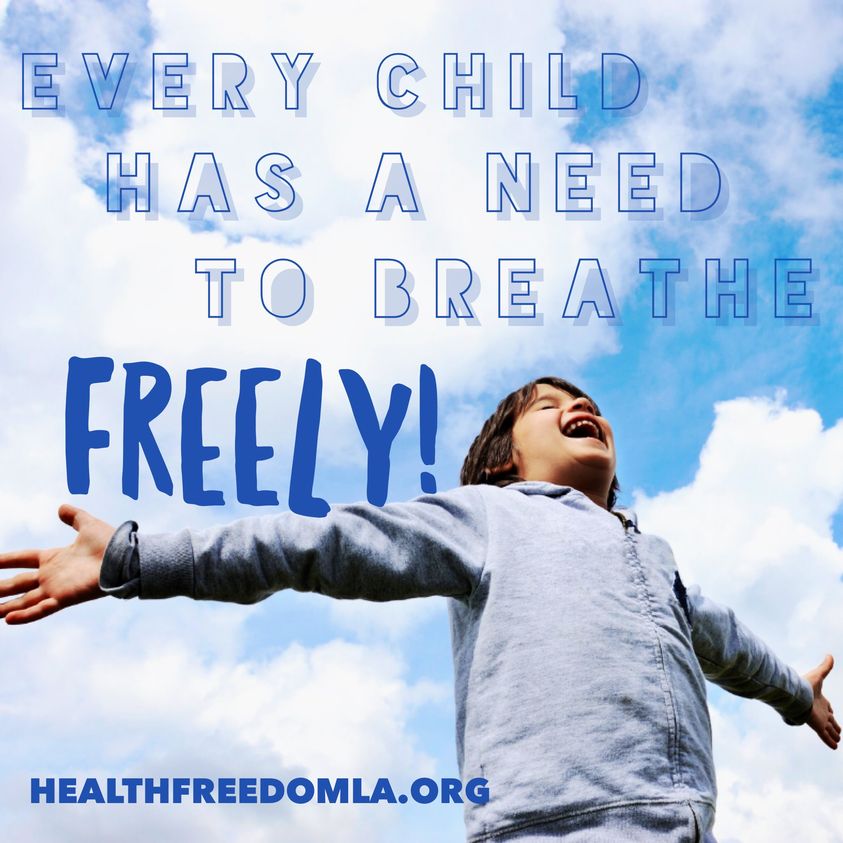 COVID-19 Prevention & Treatment Protocols
Ivermectin – How to Get It
Ivermectin – Evidence Supporting Its Use in Prevention & Treatment of COVID-19
References for COVID-19 Vaccine Facts Flyer currently being updated