2024 is a year of tremendous potential!
If the people vote wisely…
Can we turn Louisiana around? With the upcoming election and health freedom loving candidates like Attorney General Jeff Landry for Governor and Solicitor General Liz Murrill for Attorney General, absolutely! But it will take the right people in those positions as well as the right people in the legislature which is currently full of RINO's and traitors. We need people who understand the importance and significance of health freedom, and that it must be a priority. The weaponization of public health, censorship, and annihilation of human and civil rights these past three years stole much from us individually and as a society. We have a lot of work to do to gain back what was lost, but it'll be possible if we have men and women of courage and moral integrity to stand up for our liberty.
The ultimate measure of a man is not where he stands in moments of comfort and convenience, but where he stands at times of challenge and controversy.

Martin Luther King, Jr.
Presenting Stand for Health Freedom's Louisiana Voter Guide!
If you didn't already know, we are thrilled to have partnered with Stand for Health Freedom, a national nonprofit organization, to help extend our reach. Be sure to check out their voter guide for Louisiana so you can be confident the candidate you're voting for PUTS FREEDOM FIRST!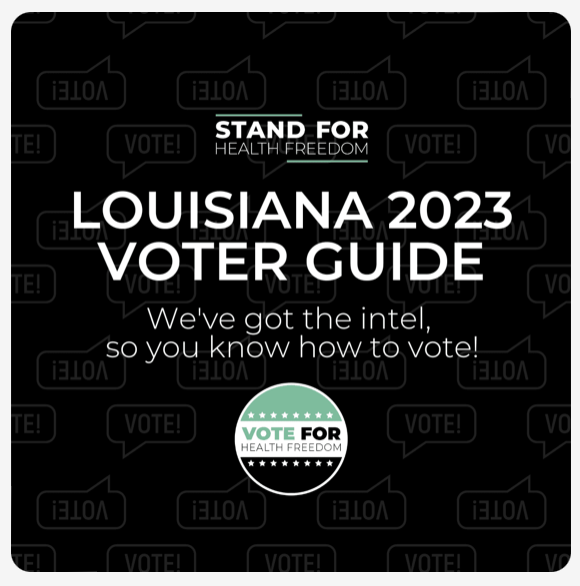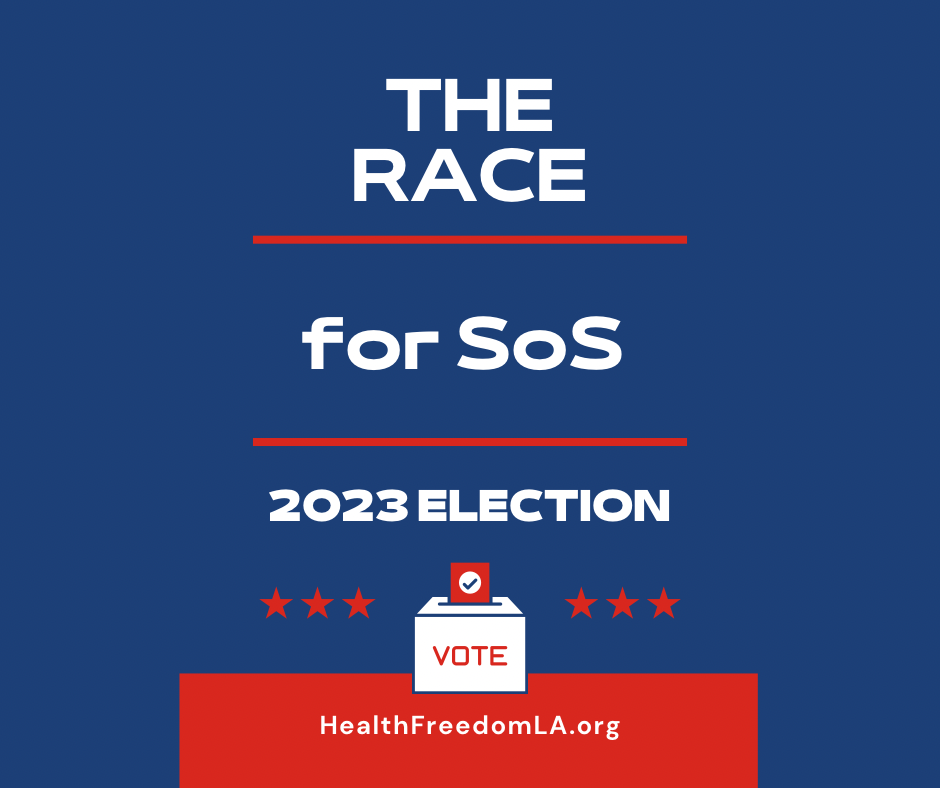 Many have noticed that we did not list the Secretary of State race in the voter guide. We received a lot of questions about this race so we issued the statement below. Alternatively, you can view it in a new window here: HFL statement on the Secretary of State race.
Message to Candidates
Are you a candidate for public office in the 2023 Louisiana statewide election? Do you stand for health freedom, individual liberty, our constitutional rights, and are willing to defend those rights and put them first? If so, please do the following:
Fill out a Candidate Survey from our friends at Stand for Health Freedom, AND
Complete this Medical Liberty Pledge drafted by legal genius Aaron Siri.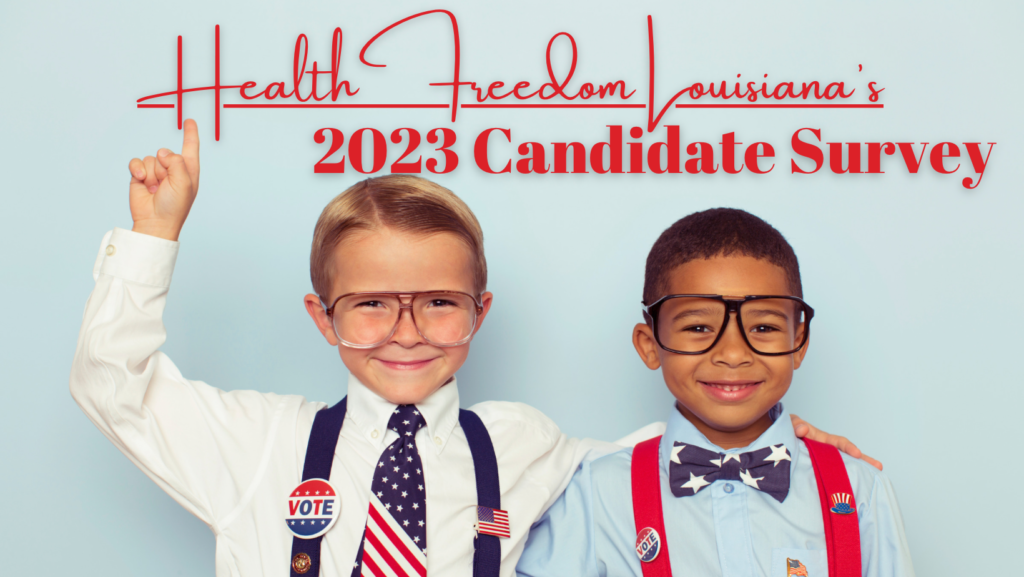 He who would trade liberty for some temporary security, deserves neither liberty nor security.

Benjamin Franklin
Know Your Rights. Protect Your Freedom. Vote Wisely.
Be Braver.