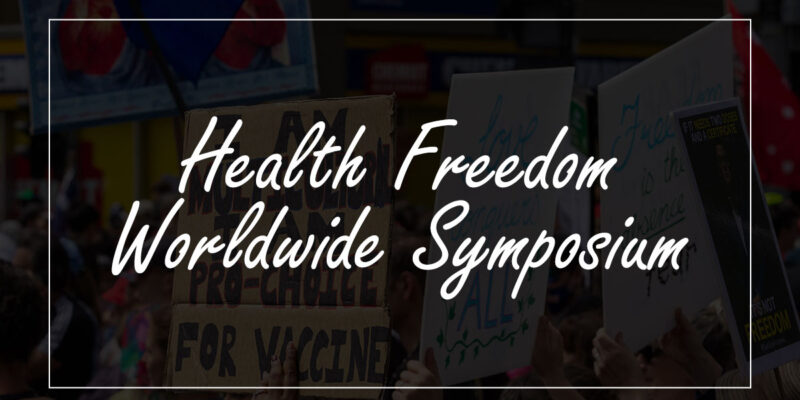 Health Freedom Worldwide Symposium

Have you heard what's happening in our neighboring state next month?
The Texas Medical Freedom Alliance will host the 2017 Health Freedom Worldwide Symposium in Houston, Texas on September 19th, preceded by a peaceful protest on September 18th. This comes at the same time that Houston, Texas is host to the 20th Global Vaccine and Immunization Summit. What will NOT be discussed in this vaccine summit is the epidemic of childhood illnesses. With the introduction of the "Vaccinate All Children Act" bill in 2015, It is clear that the goal is pushing inferior products for monetary gains, regardless of the outcome.
The Health Freedom Worldwide Symposium's amazing line of speakers can be found here, and include Vaxxed Producer Del Bigtree, Marcella Piper-Terry M.S., biomedical consultant, and Dr. Stephanie Seneff, Senior Science Researcher at MIT. Please make every effort to SHOW UP in numbers to the protest and stay for the symposium! Those across the U.S. who believe in medical freedom and informed consent are traveling across country to show their support for this event. Louisiana Parents for Vaccine Rights along with 9 other states are showing up to show support! We need to make our voices heard and as Louisianians who live next door, it's definitely an event you don't want to miss!
For more information and to reserve your seat at the symposium, please visit TXMFA.org.