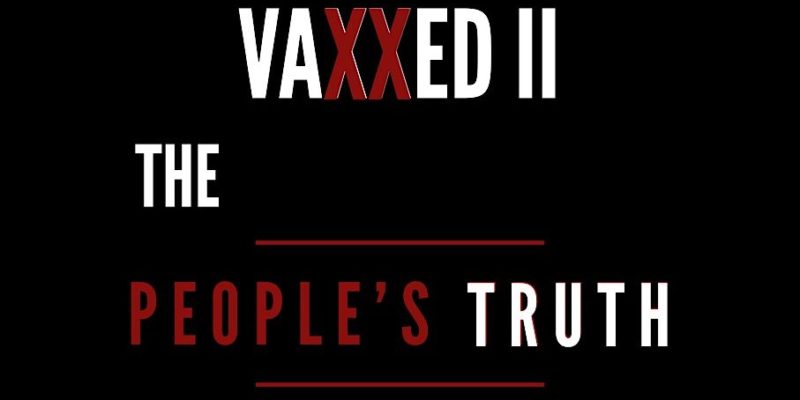 Coming to Louisiana: Vaxxed II: The People's Truth
Health Freedom Louisiana is proud to host screenings of Vaxxed II: The People's Truth in Baton Rouge, New Orleans and Hammond on November 6th and in West Monroe on November 13th.
The People's Truth is the much anticipated sequel to Vaxxed: From Cover-Up to Catastrophe.
A film sends shock waves around the world
Vaxxed, which premiered in 2016, brought attention to the Centers for Disease Control and Prevention (CDC) whistleblower, senior scientist Dr. William Thompson. Dr. Thompson had reached out to Dr. Brian Hooker with information claiming the CDC destroyed data in regards to the measles-mumps-rubella (MMR) vaccine and its connection to autism in a 2004 study. His coming forth opened a door for Dr. Hooker to reach out to Dr. Andrew Wakefield.
Dr. Wakefield, a British gastroenterologist, was wrongfully accused in 1998 of falsifying data in regards to the same vaccine possibly contributing to an irritable bowel disorder in children with autism. He has since been a champion for children's health across the globe, and directed Vaxxed in hopes of spreading awareness and providing evidence showing a US government agency participating in this egregious cover-up.
Upon release, the film was immediately met with censorship. Controversy emerged when the Tribeca Film Festival abruptly pulled it from the lineup.
But that didn't stop people from seeing it. Instead, it opened to sold out theaters nationwide.
The film ended with a 4 point call to action:
For congress to subpoena Dr. William Thompson and investigate the CDC for fraud.
That congress repeal the 1986 National Childhood Vaccine Injury Act and hold manufacturers liable for injury caused by their vaccines.
That 3 separate, univalent vaccines for measles, mumps, and rubella be made available immediately.
That all vaccines be classified as pharmaceutical drugs and tested accordingly.
Here we are, over 3 years later and none of the actions mentioned above have happened. However, during that same time the informed consent/medical freedom movement has grown exponentially, due in part to various states passing laws that remove religious and/or personal exemptions to vaccination. California has recently taken it a step further, infringing upon and nearly ruining the doctor/patient relationship in regards to medical exemptions.
A community rises up
While Vaxxed was being promoted, the Vaxxed team traveled the country attending screenings. It was then that producer Polly Tommey, the mother of Billy who has autism from the vaccines he received as a child, realized that parents were traveling to not only attend the screenings but they were seeking help in coping with their vaccine injured children. They were searching for a community to offer them support and a way to be heard. Polly wanted to help them, to reach the masses, and so she came up with an idea – a tour bus.
She found an old RV, assembled a crew, and hit the road for 18 months. Thousands of parents came forward to share their stories and sign the bus in honor of the vaccine injured. The Vaxxed crew filmed more than 1,000 stories and the bus went on to have more than 7,000 names written on it.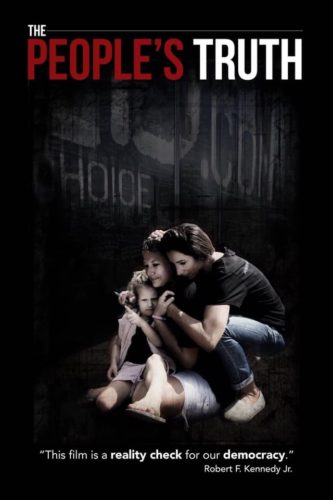 A sequel like no other
The People's Truth is their opportunity to be seen, their voices heard and their experiences felt. There is a great movement happening in our country, and the momentum continues to grow with parents being empowered because of films like this.
We hope you will be able to join us for one of the screenings here in Louisiana! To help spread the word, we've created flyers you can distribute. Please feel free to email and print! Consider leaving them in chiropractor offices, putting them up in coffee shops, sharing with friends, family, practitioners and coworkers, etc.
Flyer for New Orleans/Metairie/Kenner, Baton Rouge, and Hammond screenings

Flyer for West Monroe screening
Click on the location below to purchase your tickets. Some are close to SELLING OUT so don't wait and get them TODAY!
These families' stories deserve to be told and the world needs to hear them. How many more have experienced similar outcomes? How many more are going to walk down the same path? How many can be spared if they just took the time to watch? Vaccine injury is real and it's not rare.
This is an opportunity to be braver.
You don't have to do any of the talking. Let the movie speak for itself.
*Though not officially rated, the producers of People's Truth have unofficially given the movie an R rating due to mature content and some disturbing scenes. Please use your judgement when considering bringing minors. We do not recommend children less than 14 years old attending. Viewing is at your discretion.
New Orleans/Metairie/Kenner Area
Baton Rouge Area
Hammond Area
West Monroe Area
Many thanks to HFL member, Melissa Sheets, for researching and drafting the majority of this post.