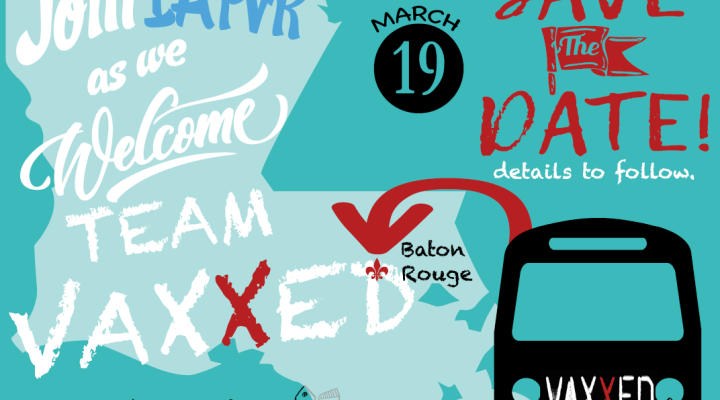 Health Freedom Rally at Louisiana Capitol
What is Health Freedom? Why Should You Be Concerned?
These questions and more will be answered at our upcoming rally. Health care decisions should not be made by government bureaucrats. Where there is a risk, there must be a choice.
We are excited to announce Sterling Hill, a Louisiana native, has graciously agreed to be our guest speaker. She specializes in  MTHFR support.  Please join us for a relaxed day at the Capitol.  Everyone is welcome to attend.  We will be joined by Polly, Anu and the fabulous Dr.Suzanne Humphries on the second leg of the tour.  Do not miss this opportunity to see the Vaxxed bus.  It is a moving memorial to all those affected by vaccine injury.
When: March 19, 2017
Where: The Baton Rouge Capitol grounds
Time: 10:30 a.m -4:30 p.m (meet & greet, stories)
3:00 p.m  Silent memorial
3:30 p.m  Sterling Hill
7:00 p.m FREE Vaxxed screening with Q&A at the EBR Main Library.
To help fund printouts, materials and screening please donate PayPal.Me/HFL. Thank-you in advance. If you would like to help please contact us.